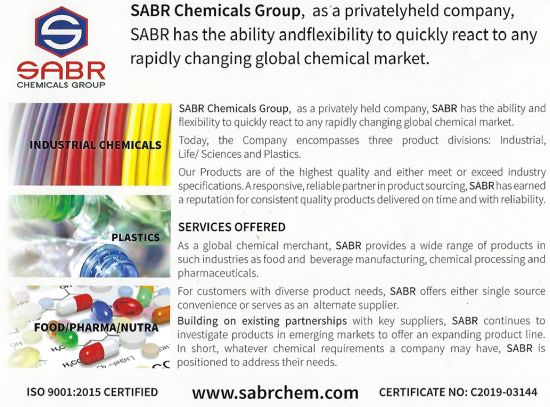 SABR Chemicals




Country: USA

SABR Chemicals
15310 Amberly Drive
Suite 220
Tampa, FL 33647



Contact: Sean Macdonald

https://www.sabrchem.com/

SABR Chemicals is an importer, exporter and distributor of Chemicals and Plastics. We participate in sourcing, marketing, technical support, financing, warehousing and delivery. SABR Chemicals is comprised of three divisions: Specialty Chemicals, Plastics & Pharmaceutical.

SABR Chemicals mission is to meet and exceed every aspect of our customers' requirements through our superior quality of service and total commitment to excellence, along with the integrity you would expect from a leader.
---
Product List: 0
Page: