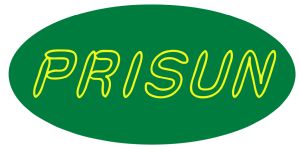 Prisun Pharmatech Co.,Ltd.




Country: China

Prisun Pharmatech Co.,Ltd.
R&D and Marketing Center address:
6th floor,No.2 Building,No.98,
Jiangkai Road,Minhang Dist.,
Shanghai China
Post Code: 201114



Contact: Mr. Peng

http://www.prisunpharma.com/

Prisun Pharmatech Co.,Ltd., which was in Zhejiang province, and now shift R&D to Shanghai Pujiang Hitech Industrial park, has a professional R&D, Manufacturing and International Marketing Development team. We have state of art R&D center which has HPLC, GC and all kind of equipments, most of R&D team members have more than 7 years experience. Meanwhile we established R&D cooperation relations with Shenyang Pharmaceutical University, Shanghai Institute of Pharmaceutical Industry, and established manufacturing basis in Shandong and Jiangsu. Based on own R&D and Manufacturing resources, we can provide CRAMs services to domestic and international customers. From another side dedicated to provide globe special pharmaceuticals & chemical materials for China pharmaceutical industry; The scope of services are from laboratory new compound R&D to large-scale manufacturing. Our mission statement is to provide "Professional, High Quality and Value added Services" to customers.

We focus on the following works:

Manufacturing/Custom Synthesis/Contract Manufacturing for APIs and Intermediates

Representing China pharmaceutical manufacturers for marketing their products in international market.

Representing International Pharmaceutical manufacturers for registration/marketing their products in China Market.
---
Product List: 187
Page: